Carbide Straight Handle Type Inner Coolant Drill Bits
Product Detail
Product Tags
https://detail.1688.com/offer/643131367063.html?spm=a26352.13672862.offerlist.230.276d1e62SoO9lK
Brand: MSK
Material: carbide
Color: Silver
Shape: straight handle
Order quantity: 1pc
Price: 5-30dollars
Each commodity
Length * width * height: 10×1.5×1.5 cm
Gross weight of each commodity: 0.020   kg
Delivery date with 20 days
-How many less than 2000
Single maximum
Number of samples 2
Sample unit price 2
Outer package size of single commodity L * w * H: 10×1.5×1.5 cm
Packing weight of single commodity kg: 0.030   kg
There are all customized services, more than 50
The internal cooling drill, also known as the integral alloy internal cooling drill, is a machining tool. There are 1 to 2 through holes or double spiral holes from the shank to the cutting edge to allow compressed air, oil or cutting fluid to pass through. Cooling tools and workpieces, and flushing away the chips, especially suitable for deep hole processing. The internal cooling drill can greatly improve the cutting efficiency.
 
Uses and characteristics of inner coolant Drill Bits:
1. The internal cooling drill is suitable for drilling of more complex materials, and a higher cutting speed can be selected.
2. Select high-performance alloy blades for alloy drills, which can effectively reduce tool collapse and maintain good wear resistance.
3. The internal cold drill has a multi-layer geometric cutting edge, which improves the drainage performance and maintains a small cutting resistance.
4. In addition to the commonly used right-angle shanks, internal cooling drills are equipped with a variety of shank types, which are suitable for a variety of drilling rigs and drilling machines.
 
Advantage:
Cutting light and easy to use and affordable.
High-precision gloss, fast cutting speed. High hardness, strong wear resistance, clear threads, sharp and durable.
The blade is sharp and adopts a large core diameter design, which takes into account the strength and sharpness of the blade and enhances the rigidity of the tool.
The cutting is brisk and the chip removal rate is large to avoid sticking to the tool. Chip removal is smoother and cutting efficiency is faster.
High smoothness, smooth surface, no burrs, not easy to break the knife, no need for polishing.

| | | | |
| --- | --- | --- | --- |
| Product Name | Carbide Straight Handle Type Inner Coolant Drill Bits | Cooling type | Inner Coolant |
| Brand | MSK | Total Length(mm) | 36 |
Use:
Aviation Manufacturing
Machine Production
Car manufacturer
Mold making
Electrical Manufacturing
Lathe processing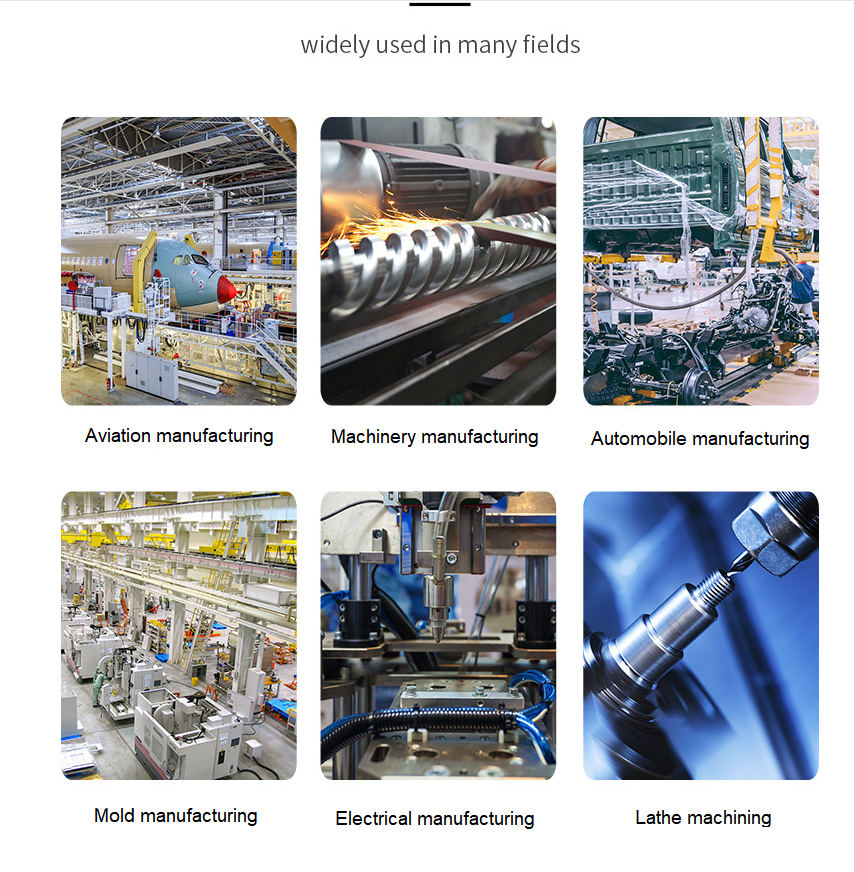 ---
Previous:
5D Carbide Coolant Deep Hole Drill Bits
---
Send your message to us:
Write your message here and send it to us
Write your message here and send it to us