5D Carbide Coolant Deep Hole Drill Bits
Product Detail
Product Tags
https://detail.1688.com/offer/630869761899.html?spm=a26352.15231885.offerlist.202.6fc11e620zjaWq
 
15D inner cooling deep hole drill is sharp and firm, fast milling.
 
This coolant deep hole drill bits is not easy to wear, increase the service life of the drill. 0.6 micron grain tungsten steel cemented carbide, using micro grain tungsten steel base material, has higher strength, is not easy to wear, and belongs to the exclusive drill bit for high hardness and high cutting applications.
 
Brand

MSK

Product Name

HRC15D Carbide Coolant Deep Hole Drill Bits

Origin

Changzhou

HRC

15D

Application

Stainless steel, Cast iron, copper, graphite, plastic, composite materials

Applicable machine

CNC machining centers, engraving machines and other high-speed machines

Flute Diameter d(mm)

Shank Diameter D(mm)

Total Length L(mm)

Flute length l (mm)

2.5

 

 

3.0

98

50

2.6

108

60

2.7

2.8

2.9

3.0

3.1

4.0

118

70

3.2

3.3

3.4

3.5

3.6

 

 

128

80

3.7

3.8

3.9

4.0

4.1

5.0

 

 

140

90

4.2

4.3

4.4

4.5

4.6

150

100

4.7

4.8

4.9

5.0

5.1

 

 

 

 

 

6.0

162

110

5.2

5.3

5.4

5.5

5.6

 

 

172

120

5.7

5.8

5.9

6.0

6.1

 

 

 

 

7.0

183

130

6.2

6.3

6.4

6.5

6.6

193

140

6.7

6.8

6.9

7.0

7.1

8.0

204

150

7.2

7.3

7.4

7.5

7.6

214

160

7.7

7.8

7.9

8.0

8.5

9.0

225

170

9.0

235

180

9.5

10.0

246

190

10.0

256

200

10.5

11.0

271

210

11.0

281

220

11.5

12.0

292

230

12.0

302

240

12.5

13.0

313

250

13.0

323

260

13.5

14.0

334

270

14.0

344

280
 
Feature:
Quality assurance
Large chip removal
Universal chamfered round shank
Tungsten carbide
TIAN coating on the blade
Fully sharpened
 
 
Advantage:
Large chip removal, changing core, more stable. The large core diameter is ensured under the condition of cutting capacity, which greatly enhances the rigidity and shock resistance of the drill bit, and reduces the disconnection.
 
Large chip removal rate, exquisite spiral groove, avoid sticking of drill, greatly improve production efficiency
 
The universal chamfered round shank has good compatibility. Enhance the anti-vibration and cutting speed of the drill bit, and the clamping will be tighter without slipping
 
 
Use:
Aviation Manufacturing
Machine Production
Car manufacturer
Mold making
Electrical Manufacturing
Lathe processing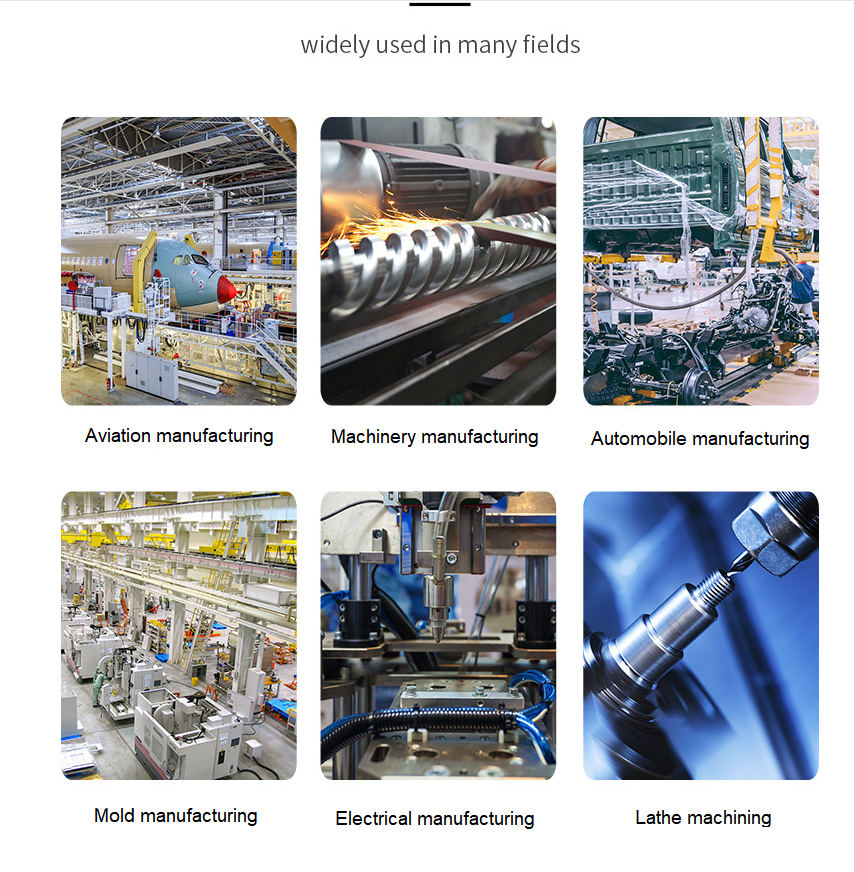 ---
---
Send your message to us:
Write your message here and send it to us
Write your message here and send it to us