CNC High Precision Milling Tool Holder
Product Detail
Product Tags
Brand: MSK
Material: carbide
Color: Silver
Order quantity: 1pc
Price: 14-30dollars
Each commodity
Length * width * height: 6x5x5 cm
Gross weight of each commodity: 0.020   kg
Delivery date with 20 days
-How many less than 2000
Single maximum
Number of samples 2
Sample unit price 2
Outer package size of single commodity L * w * H: 10×1.5×1.5 cm
Packing weight of single commodity kg: 0.030   kg
There are all customized services, more than 50
Using high-quality steel 20CrMnTi, the service life is longer. It adopts carburizing and quenching process, with high surface hardness, strong fatigue resistance and high wear resistance. It maintains the strength and toughness of low carbon steel in the core after quenching, so that the handle can withstand a certain impact and load. This type of handle is carburized and quenched The hardness is less than or equal to HRC56, and the carburizing depth is greater than 0.8 mm.
 
Process advantage, higher precision. The accuracy of the body is less than or equal to 0.003 mm, and the deflection of the high-precision chuck is less than or equal to 0.008 mm.
 
 
Correct measurement method of body accuracy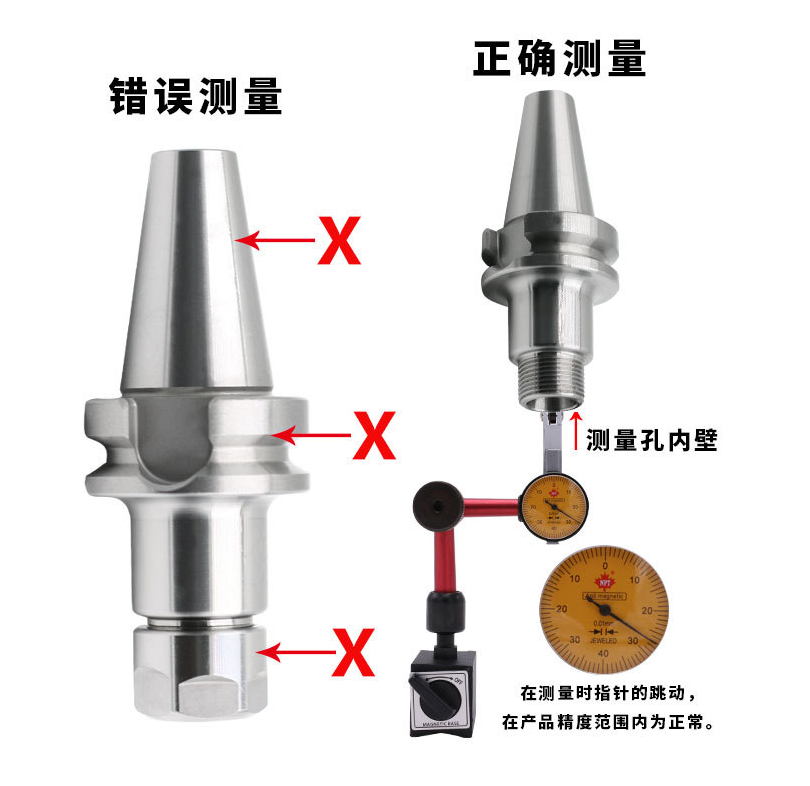 Accuracy test points:
Before testing the accuracy, ensure that the machine tool spindle accuracy, tool holder accuracy, and tool accuracy are all correct and within the normal value range before the collet accuracy can be measured.
Precautions:
Incorrect assembly may damage the accuracy of the collet chuck and may cause damage to the nut.
Only use matching collet chucks to assemble the nut.
Do not clamp tools that exceed the clamping range. 
| | | | |
| --- | --- | --- | --- |
| Product Name | CNC High Precision Milling Tool Holder | Material | High-quality steel 20CrMnTi |
| Surface roughness | >0.8mm | Hardness | <=HRC65 |
Principle of tool handle dynamic balance:
The principle of dynamic balance of rotating tools is similar to that of general rotating parts. The measured unbalanced weight and position can be balanced by removing the eccentric weight or adjusting the counterweight. After the dynamic balance is set, the tool processing is stable, the accuracy is more stable, the vibration is small, and the speed is high. It can realize the high-speed machining of the tool, the speed can reach 25000/30000 rpm
 
If you need any special specification, please kindly contact us.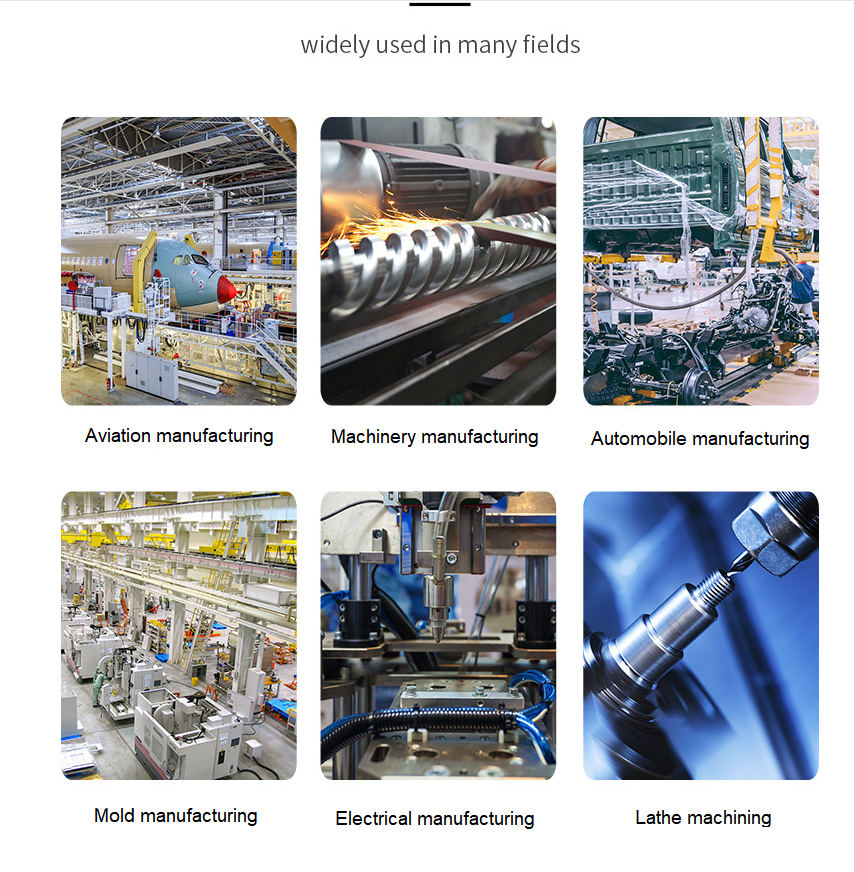 ---
---
Send your message to us:
Write your message here and send it to us